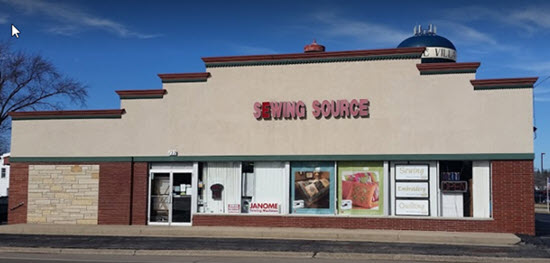 The Sewing Source was established in December of 1994. We started out as a small business inside JoAnn Fabrics in Round Lake, IL. We started out selling only Janome sewing and embroidery machines and grew very fast. We were in this location for 5 years and then found it necessary to move out because we needed to do more classes and we needed more space for all of our products.

We moved to our first independent location in Lake Villa on Route 83 in 1999. We started carrying cotton fabric and more notions and more classes.

Again we outgrew our space quickly and moved to a larger location.
We have over 23,000 customers at this time and strive to be the best we can be. We work hard to offer the best customer service we can, and treat all of our customers like family.

Joseph's repair business grew as well and needed more space. He works on more than 30 machines a month. His satisfied customers remark that the machines work better than the day they were purchased!